As 3D printing continues to advance, it's essential that our file types evolve alongside it. In this blog post, we will explore the benefits of using the 3MF format for 3D printing, its superiority over the traditional STL format, and how it can enhance efficiency and accuracy in the process.

What is 3MF?
The 3MF format is specifically designed for additive manufacturing, offering improved processing and storage of model information compared to mesh-based file types like STL. By migrating to the 3MF format, our 3D Department can significantly reduce lead times for prints, ensure high-quality models from clients, and keep up with the latest advancements in 3D printing and design.
Developed and published by the 3MF Consortium, which includes industry leaders such as Autodesk, UltiMaker, and Stratasys, the 3MF format is fully optimized and integrated with our existing workflows and systems. This close collaboration with renowned 3D printing developers ensures seamless compatibility and enhanced performance.
Client Adoption of 3MF:
To transition smoothly towards the new format, it's important to educate our clients about the benefits of 3MF. While we will continue to support and print STL files, it is crucial that 3MF becomes the new standard. We encourage all file submission requests and communication regarding 3D files to be initiated in the 3MF format.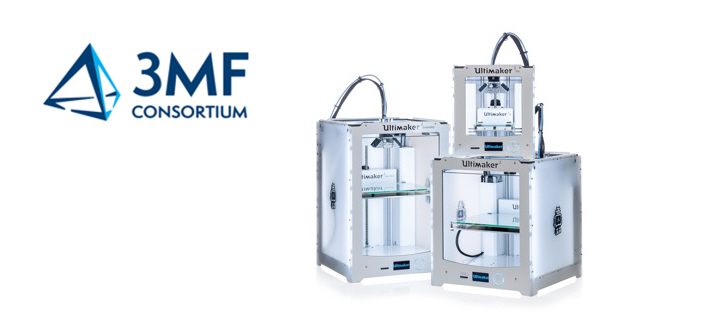 What's Wrong with STLs?
STLs have long been the go-to file type for exporting and sending 3D files, but that doesn't necessarily mean it's the best option. STLs rely on a mesh-based approach to convert 3D models into a printable format. This method approximates objects as a series of interconnected polygons. However, when converted meshes intersect, it results in unprintable geometry, requiring file repairs or rework. Furthermore, STLs may not accurately capture intricate details of the original 3D model.
In contrast, the 3MF format utilizes a mathematically-based approach to represent geometry, ensuring precise and faithful reproduction of models. Being a non-mesh-based approach, 3MF significantly reduces conflicts and eliminates most geometry-related issues, providing a more reliable and accurate representation of the original design.
Embracing the 3MF format in our 3D printing workflow offers numerous advantages. By leveraging this optimized format, we can enhance efficiency, reduce lead times, and maintain high-quality models from our clients. While we will continue to support STL files, we strongly encourage the adoption of 3MF as the new standard. This transition will unlock the full potential of 3D printing, keeping us at the forefront of the industry and ensuring outstanding results for our clients.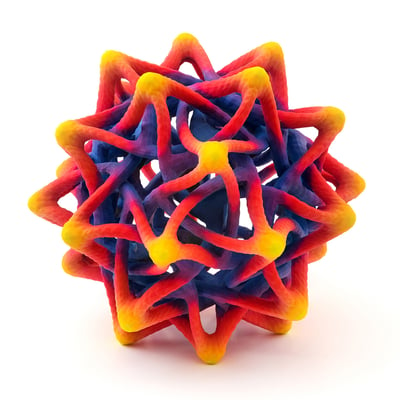 ---
Want to learn more about 3D printing?
Send us a message and one of our experts will get back to you shortly.
---
About BluEdge
BluEdge is a national provider of comprehensive Business Technology Solutions and Experiential Marketing Services. We've been supporting our clients since our establishment in 1898. BluEdge has been family-owned and operated for over 125 years and is proud to be a certified Woman Business Enterprise.
BluEdge has six locations in Carlstadt, NJ, New York, NY, Boston, MA, Philadelphia, PA, Washington, D.C., and Chicago, IL.
---
Topics: 3D