How the Pandemic Affected Office Life
The Office Copier. Its familiar hum is part of the symphony that plays in the background of every office worker's life, along with shuffling papers and softly spoken small talk. But in 2020, that symphony was cut short. With government mandated shutdowns sweeping the nation – and the world – organizations found that their once bustling offices became deserted overnight. Rather than in a physical office building, employees turned to virtual spaces and digital solutions to collaborate with teammates and carry out tasks.
The Office Copier, once the symbol of corporate life, was left standing idle, collecting dust. In fact, according to a report from Quocirca, 72% of organizations reported a decrease in print volume. 43% of those businesses surveyed expect that reduction to be permanent.
Those organizations locked into multi-year MPS contracts now found themselves paying for services that their employees simply were not, and could not, utilize.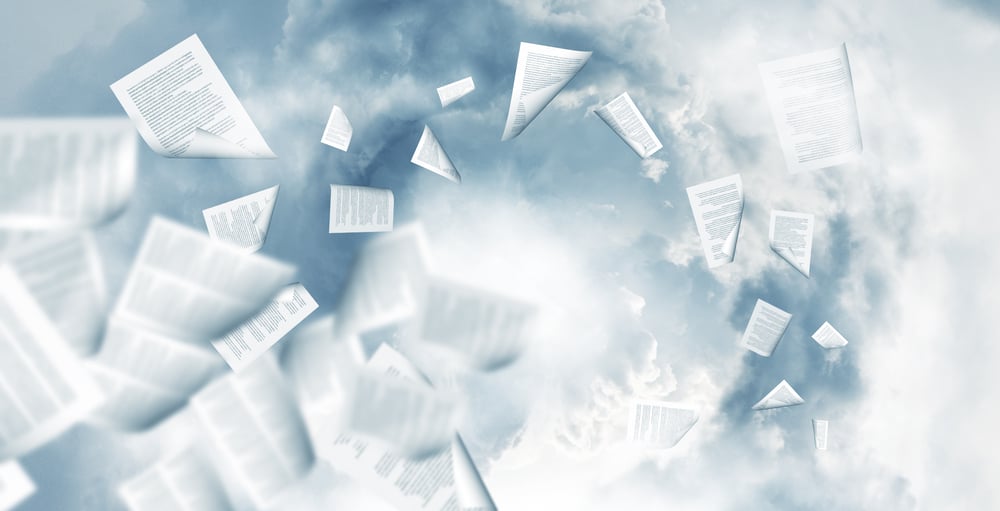 How are Companies Adjusting to those Post-Pandemic Changes?
The pandemic has brought about significant changes to the way businesses operate, causing many organizations to reevaluate their printing and document management strategies. With much of the workforce suddenly working from home in 2020, companies with once robust managed print services programs found that their copiers no longer had a place in employees' day-to-day lives. As contracts approached their expiration date, and employees continued to work from home, many companies chose not to renew their MPS agreements.
Now, in 2023, office printing needs are changing again. Forbes reports that Fortune 100 companies are mandating their employees to come into the office 1-3 times per week. Also, according to a survey of 1,000 people conducted by ResumeBuilder.com:
66% of employers currently require employees to work from office

90% of companies will require employees to return to office in 2023

73% of remote companies will return to the office within 6 months (as of March 2023)
While people are not returning to the office at pre-pandemic levels, this influx of in-person workers can put a strain on organizations who may have overcorrected their MPS programs by eliminating them altogether. It is important for businesses to consider adopting right-sized printing and document management strategies that cater to employees who require in-office printing solutions.
Machines sitting idle in warehouses during the pandemic now need to be optimized to meet the workplace's new demands. While some organizations have found that they can get away with a more digitized workflow, there are certain industries that simply need to work with printed documents, including:
Architectural, engineering, and construction (AEC)

Healthcare

Law

Education

Government

Financial sector
Benefits of MPS Programs
Many companies with MPS contracts that expired over the last 3 years had decided to not renew their MPS agreements. This was especially true during the height of the pandemic, when the uncertainty of a company's standing was at its highest. However, as the world transitions back into normalcy, the need for in-office printing is on the rise. Although on a smaller scale in comparison to the pre-pandemic days, the need for paper printing still exists.
It is important for companies to not get themselves into a jam by overcorrecting and eliminating their MPS programs, but rather, consider right-sizing their MPS program to fit their new needs. The benefits of having an MPS partner persists, regardless of the size of your program, for several reasons:
Printer security - Security incidents caused by insecure endpoints are real threats to data security. MPS providers can protect your printers from outside cyber-attacks and internal data loss.

Controlled Costs – MPS software allows you to print less and centralize vendors, streamline processes, and remove printers from your IT team's workload. All these factors contribute to your ability to monitor, control, and cut costs related to printing.

Ease IT Staff Burden – About 12% of an IT budget goes to printer care and maintenance. MPS programs can alleviate the burden of printer-related issues placed on IT staff so they can focus on more important work.
Expert support with maintenance, repair, parts, and labor – MPS provides all the support and maintenance a business may need for their equipment so any issues that arise can be attended to by MPS experts, businesses can avoid unexpected equipment issues from disrupting their workflow and productivity.
Access to printer management data – MPS software tracks printer data, including print costs and usage automatically and employees easily can access, analyze, manage, and report this data.
If the above benefits still feel excessive to a company with a low amount of in-office workers, leasing print equipment is another alternative.
The Evolution of MPS - Moving Beyond Paper
It is not news that in comparison to Pre-pandemic days, the number of employees going into the office decreased as the hybrid work model becomes the new norm. This in turn cuts down the need for printing for most companies in the broader view. Additionally, with the continuing rise of digitization and adaptation to newer and more advanced technologies, companies can benefit from right-sizing their printing needs through an MPS partner. With a more efficient program in place, organization can then free up funds to invest in new technologies and services, that surprisingly, may also be provided by your MPS partner:
Document Management Services
Those organizations with reduced in-person staff may find they can move into an office with a smaller footprint. By scanning in, digitizing older files, and storing them on the cloud, organizations can free up precious real estate by getting rid of filing cabinets.
3D Printers
Perhaps a 3D printer makes sense for an organization. Whether they need to create a rapid prototype of a new part or product, or want to create models of a proposed project, the advancements in 3D printing technology are proving to be invaluable to many organizations across various industries.
3D Scanners
Some organizations, such as those in the architectural, construction, and engineering (AEC) industries, find that they can save time and money by investing in a 3D scanner that can quickly capture real-world conditions that would otherwise need to be measured by hand.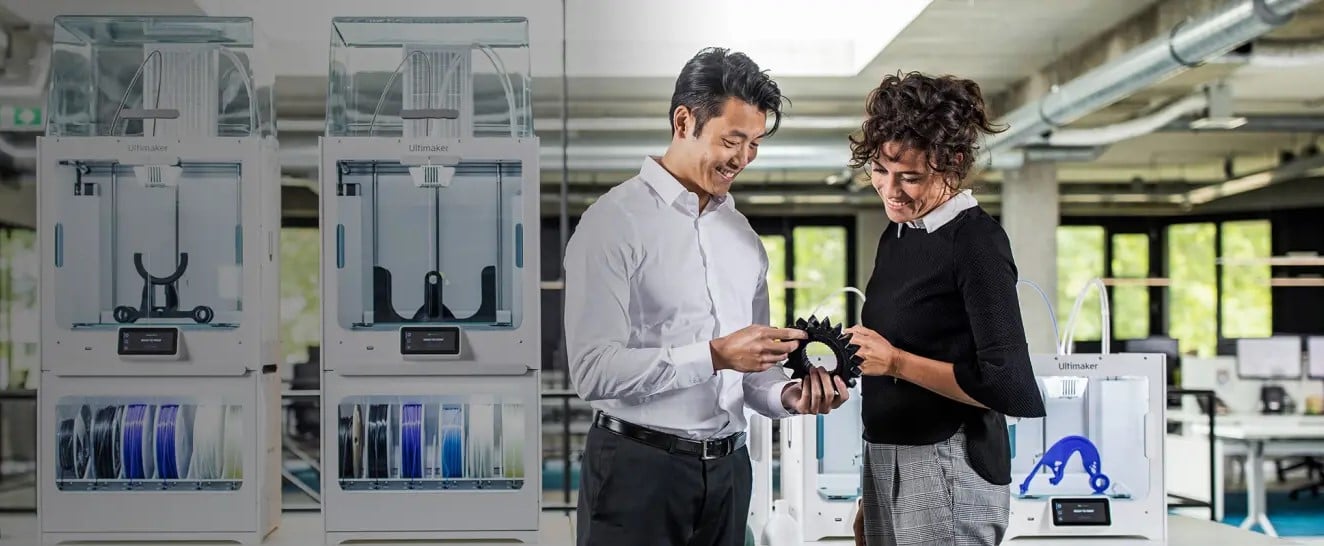 Conclusion
Overall, businesses need to focus on re-optimizing their printing and document management strategies to meet the new demands of the workplace. Although the need for paper printing have generally decreased, MPS offers solutions to right-sizing and managing their new printing needs, while investment other equipment can help move workflows towards digitization, so businesses should consider their options carefully. With the right approach, companies can alleviate unnecessary costs, reallocate their budgets towards other technologies that can better serve and improve their workflow, and ensure a seamless transition to the new normal post-pandemic.
---
About BluEdge
BluEdge is a national provider of comprehensive Business Technology Solutions and Experiential Marketing Services. We've been supporting our clients since our establishment in 1898. BluEdge has been family-owned and operated for over 125 years and is proud to be a certified Woman Business Enterprise.
BluEdge has six locations in Carlstadt, NJ, New York, NY, Boston, MA, Philadelphia, PA, Washington, D.C., and Chicago, IL.
---
Interested in Business Technology Solutions?
Send us a message and one of our experts will get back to you shortly.
Topics: Business Technologies